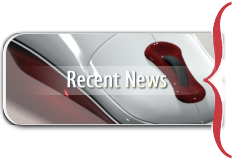 3D Modeling
We provide 3D Modeling service for various industrial verticals to represent their processes and products in three-dimensional view. We use tools like 3D Max and 3D Rated Links to create excellent 3D Models.
We offer the following 3D modeling services:
Organic Modeling (Human or Body part Modeling)
Hard Object Modeling (Solid Modeling or Industrial Modeling)
3D Models are widely used in:
Medical Industry: In Medical field, 3D modeling can be use to present or detail organs(body parts) in much clear and precise way.
Entertainment Industry: 3D Modeling is widely used for movies and video games to represent characters, objects for real- life motion pictures, in Entertainment sector.
Architectural Industry: Architectural Industry uses 3D modeling to demonstrate projected buildings and landscapes through Architectural Models.
Manufacturing Industry: 3D Models are generally used for representing 3D format of machines, vehicles and structures in Manufacturing Industry.
If you are looking for 3D modeling service, then get in touch with us and share your plans and specifications to get a free quote.